The biggest mistake many first-time car buyers make is that they don't understand the true cost of ownership before purchasing a vehicle. A car will always cost more in total than its sticker price, and many new buyers act on their emotions rather than logic. Acting on emotions when purchasing a vehicle can lead to poor decision-making, an expensive learning experience, and/or buyer's remorse. This article explores several topics to help you better understand the purchase process and not financially overextend yourself.
1. Understanding the True Cost of Ownership
Why do we often pay so much more for a car than the advertised sticker price at the dealership? There are numerous hidden variables you need to account for to create an accurate budget estimate. For new car buyers, the very first cost of ownership hits as they're driving off the dealer's lot: The car has already lost 10% of its value! After that, the average car typically loses around 15% of its value annually, although the first year of ownership is the most significant for depreciation.
There are also many ongoing expenses you will incur regularly when owning a vehicle. Buyers must consider interest on loan payments, monthly insurance, fuel consumption, registration, and maintenance, along with other costs. Use this monthly car cost calculator to establish a fair budget estimate.
2. Cash, Lease, or Loan? Choosing the Best Option for You.
You will typically have three options when purchasing a car: cash, lease, or loan. Each option has its pros and cons. There is not always a clear winner — the best option for you depends on your particular needs and circumstances. The following information will help you decide which route is best for you. Some important questions to ask yourself before deciding are:
What type of car are you looking for?
How long do you plan on owning your vehicle?
How much cash can you afford to put toward your purchase?
Paying With Cash in Full
Financial experts agree that paying in cash is often the best route to take when buying a car, largely because you end up paying less. By purchasing with cash, you won't need to worry about paying hundreds, or more likely thousands, of extra dollars in interest and finance fees. In some cases, you may also be able to negotiate a better price. Perhaps the greatest benefit is that you own the car outright when driving off the dealer's lot, and you have the freedom to do whatever you would like with it.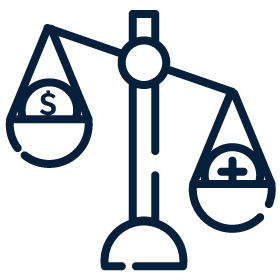 The cash payment option is especially great if you're planning on buying a used car, as their lower prices will make less of a dent in your savings. Also, you will lose less value to depreciation than you would with a new car. The downside is that lower-cost used cars are more likely to require repairs — and if an unexpected repair or other unforeseen financial circumstance comes up, you may not be as readily equipped to deal with it if you recently bought a vehicle in cash and have depleted your savings.*
When paying for a vehicle in full, you do have the option to save a few bucks by not paying for full-coverage comprehensive and collision insurance and sticking to liability minimums only. However, be very careful when making this choice. Especially if you are not in a financial position to repair or replace the vehicle in the event of an accident, it is often in your best interest to pay for fully comprehensive insurance coverage even though it is not required. Ultimately, it depends on the value of your vehicle, your cash flow, and your risk tolerance.
*Paying what you can afford in cash for your vehicle and financing the rest of the cost can be another great option if you cannot afford to purchase the vehicle outright. See "Financing Your Vehicle" to discover more about this option.
Leasing Your Vehicle
If having the most up-to-date model is important to you, and you like to switch cars every couple of years, leasing a car is a potential option for you. Think of leasing as renting an apartment. You pay a monthly fee to drive the car, but at the end of the lease, you do not own it, unless you opt to buy the car at that point.
One primary benefit of leasing is that the car is covered by a warranty, so you won't pay for most mechanical issues and standard wear and tear. However, expect to pay out of pocket for any paint scratches, panel dents, or other non-covered items. Another possible advantage, depending on your circumstances, is that lease payments are tax-deductible if you are using the vehicle for business more than 50% of the time.
A major downside to leasing, though, is that at the end of the lease, you do not have any equity. In addition, lease agreements typically put a cap on the number of miles allowed per year — usually between 10,000-15,000 miles. This shouldn't be an issue for people who don't do an above-average amount of driving, but be aware — you may be hit with a steep fine if you go past the mileage permitted in your lease agreement. Also keep in mind that leases usually prohibit any modification to the car, including upgraded stereos and wheels.
Leased vehicles typically require full comprehensive and collision insurance to protect the lender's interest in the collateral. While this is a valuable protection for both you and the lender, it comes at a higher cost than basic liability coverage, so be sure to factor it into your calculations when planning your purchase.
Financing Your Vehicle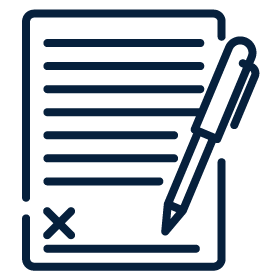 Financing is the most popular method to pay for a vehicle. This includes paying over time through loans, making monthly payments for a set number of months until the vehicle has been entirely paid off. You can finance a vehicle through various lending institutions like credit unions, banks, and finance companies, and in some cases through the automaker. This method can be helpful for a buyer's cash flow because unlike paying with cash, you do not need to spend all your capital upfront.
Lowering Your Interest Rate and/or Monthly Payment
Providing a down payment (a portion of the vehicle's cost in cash) up front when financing can be beneficial. First, by providing a sizable down payment of $1,000 or more, you can decrease your monthly payments on your financed vehicle. Second, a down payment will help lower the interest rate you pay on a financed vehicle. Financing terms vary, but typically it is recommended you pay about 15% of the car's value as a down payment, then monthly payments until it has been paid off. Available loan terms and interest rates rely not only on your down payment amount but also on your creditworthiness and credit history. So if you are younger and have not yet had much of a chance to build up a good credit score, you may have less attractive loan options, with higher interest rates. If you have yet to establish strong credit, co-signing with someone who does can be a great solution to lowering your interest rate.
Be wary of long-term loan payment plans (>60 months). They seem attractive at first because of their lower monthly payments, but over time, long-term loans can mean you are ultimately paying hundreds or thousands of dollars extra in interest. Do you really want to be still making payments for a vehicle that is almost ten years old? You may even end up owing more on the vehicle than it is worth, resulting in negative equity. This can make it difficult to purchase another vehicle if your original car becomes unreliable.
When financing, keep in mind that you do not own the car until all payments have been made. Until then, the lender technically owns the title of the vehicle. Expect higher monthly payments for financing than you would when leasing, because you are buying out the vehicle while paying interest and other finance fees.
Financed vehicles, like those that are leased, typically require full comprehensive and collision insurance — it's a needed protection, but again one that comes at a higher cost than basic liability coverage.
3. Preparing for the Hidden and Not-So-Hidden Costs of Maintenance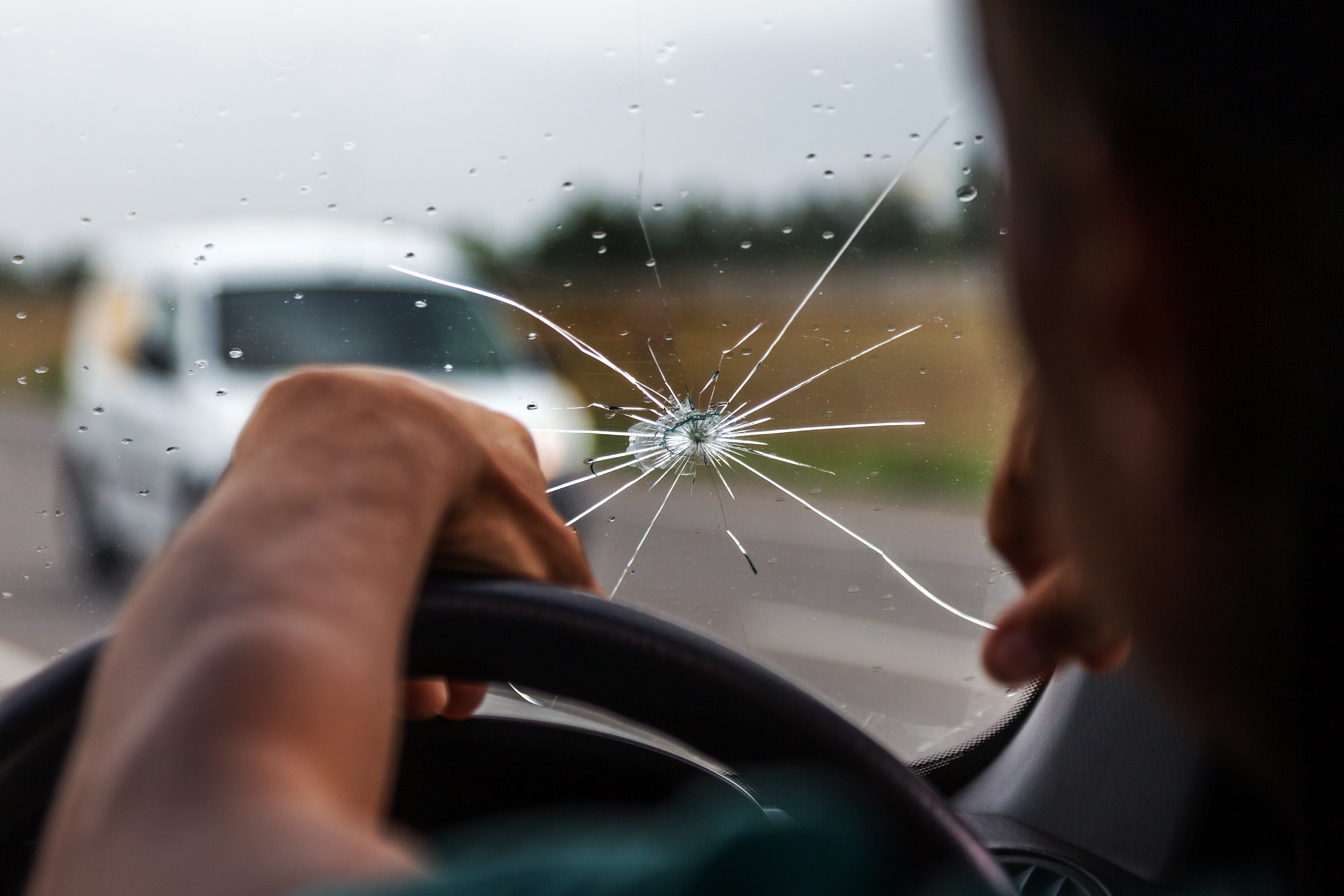 Standard maintenance tasks, like fluid changes, tire changes, brake maintenance, etc., are a typical part of owning and driving any vehicle. The timing and frequency of these procedures can vary depending on how many miles you drive, but expect them regularly and factor them into your monthly budget.
Maintenance is definitely something to take into account when choosing which car to buy, especially a used one. It is crucial to research common issues and maintenance procedures on any car you are looking at. For used cars, you may be able to review the service history and see if the car you are browsing has had important fixes already done. Having a certified mechanic conduct a pre-purchase inspection (PPI) on any used car you're thinking of buying can save you many headaches — and potentially many dollars — in the long run.
If you are buying a new car, current wear and tear is not as important to consider, but you can still find out valuable information about the potential cost of ownership for different makes and models. Be aware that higher-end vehicles require more expensive services and parts. For example, you may spend $500 or less per year on a Toyota's maintenance while you may spend over $1,000 per year maintaining a BMW. Warranties also vary by manufacturer. Some offer shorter, more limited protection while others provide full bumper-to-bumper coverage for up to five years or 60,000 miles and include roadside assistance.
4. Considering the Insurance Costs
The cost of auto insurance should be a key consideration when buying your first car, especially if you are younger. Less-experienced drivers are considered a higher risk for insurance companies, so they are charged more than someone who has spent 20 years on the road. A young adult can expect to pay upwards of $3,500 on an annual premium, whereas a middle-aged driver with decades of driving experience may pay less than $1,500 annually. Driver history, vehicle make and model, credit history, location, and marital status also all factor into insurance rates. Some form of auto insurance is required to legally drive in all 50 states. It is important to make sure you are insured. If you're not, you risk fines if pulled over, and you may face financial ruin if you get into an accident — especially if it results in bodily injury.

If you switch insurance providers while financing a car, it is important to notify your financial institution. Otherwise, collateral protection insurance (CPI) may apply. CPI is a type of insurance placed on your loan when you have not provided sufficient proof of insurance to protect the collateral — your vehicle. With CPI, expect to pay a higher premium than you would with standard commercial auto insurance. CPI is a portfolio protection program meant to protect the lender's value in the collateral if their asset (the vehicle you are financing) has a lapse in insurance coverage. State National Companies is the leading CPI provider. We offer a program that is mutually beneficial for all, and we present this consumer information because our goal is to protect financial institutions while also educating and protecting borrowers.
Now that you have a better understanding of the true cost of ownership and your options, you can decide which purchase route is best for you. Good luck and safe travels — see you on the road!