Our WRAP (Web-Based Robotic Automated Processing) system is continuing to increase efficiencies. WRAP now proactively searches for new policy information from 7 major carriers, including the country's top 5 auto insurers.
UPDATE! To illustrate how WRAP continues to increase in power and efficiency, in April 2023 the bots reviewed over 140,000 loans, successfully finding and updating insurance on 33% — all completely automatically and with no borrower contact needed.
Expanded Use of AI-Based WRAP Delivers Results
Innovations in Robotics Processing Continues to Increase Efficiency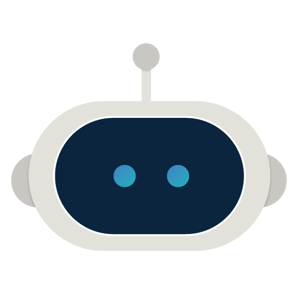 WRAP stands for Web-Based Robotic Automated Processing, and it has delivered incredible results for State National's clients since it was introduced in 2019. In fact, you could say that our AI-based bot "team" has started a revolution in automated insurance verification.
Before WRAP, our insurance verification staff had to complete all web-based verifications manually, by logging in to insurance companies' websites to find the data they needed. But with WRAP, thousands of borrower accounts can be automatically updated in our proprietary InsurTrak tracking and reporting system every day, without any human intervention whatsoever. This frees up our human staff members, leaving them even more readily available to help our clients maximize results from their CPI program.
These hard-working software bots are fast, precise, and tireless — reducing bottlenecks, accelerating speed, and increasing accuracy around the clock. They hate inefficiencies and love serving our clients 24/7!
Continual Improvement — WRAP Just Keeps Getting Better!
Since our initial investment in WRAP, we have continually expanded its use to search for, locate, and update our systems with up-to-the-minute, real-time insurance information.

We could see right away that WRAP was delivering remarkable results, so we quickly started looking for other places to put this powerful AI technology to work. Our research showed that 40% of all auto insurance policies canceled with the top 5 carriers (Allstate, Farmers, GEICO, Progressive, and State Farm) were subsequently renewed with one of the other five. We also noticed that many borrowers who canceled with other carriers ended up also choosing one of these 5 leading companies.

So, in September of 2020, we programmed our bots to proactively search for new policy information within these 5 large carriers whenever we are alerted that any borrower's policy has been canceled. This happens 3 days before a notice would have been sent to a borrower with a canceled policy — which means many notices that previously would have gone out due to lack of available information now just never happen.

Little Bots, Big Results
A month after putting WRAP into action in this new way, we saw about a 30% drop in these types of notices sent to borrowers, and we expect this percentage to increase even further in the months ahead.
Today, WRAP technology is doing more than ever to increase efficiencies at State National. In fact, we also added some new bots to the team that can search for insurance on new loans as they hit the State National system — searching the same 5 carriers they do for cancellations. Early results show the bots are very busy, looking up over 70,000 new loans each month with a 20% success rate (now it's even more — see 2023 update at the top of the page!) This results in a significant reduction in notices and related customer noise while the borrower is free to enjoy their new vehicle.
Our Investment in WRAP Pays off for Everyone
While it's too early to accurately measure the overall long-term efficiency of putting insurance cancellations and new loans through WRAP, we have a foundational understanding of what our bots have been able to accomplish since we initially onboarded them as members of our State National team.
Comparing 20 accounts from 2017 to 2020, our team measured paper notices, inbound calls, and uploads to our web-based insurance portal, MyLoanInsurance.com. The results? Impressive! Paper notices went down 16.1% and inbound phone calls down 25%. That means we were able to increase total insurance verifications by 76% without adding personnel — resulting in less friction and less borrower noise.
Not only that, but we've also been able to utilize bots to streamline our claims processes with InstaClaim, which automatically settles some types of claims in 10 seconds or less. Claims paid in seconds, with ACH payment initiated overnight, instead of waiting days or weeks? There's simply nothing else like it in our industry.
The past several years have seen leaps in technology that have helped us optimize how we receive and process data, and we continue to look for more opportunities to speed up and streamline our workflows. In fact, we've got another exciting technology launching very soon, and it promises to be a game-changer. Stay tuned!
State National's commitment to innovation continues to translate to a positive client and borrower experience credit unions, banks, and finance companies just can't get anywhere else.