The Difference Is in the Details: State National's Dedicated & Proactive Relationship Service Model
There is no question that at State National we offer more than just a solution to protect your portfolio — we strive to build lasting, long-term relationships based on trust, transparency, and dedicated service. Here are just a few of the reasons why we are able to deliver more for our partners.
Dedicated Teams, Dedicated Service
Delivering an effective program from day one is what builds the strong foundation of partnership. Service is at the core of everything State National does, and one of the ways we reiterate this core value is by separating our sales and service staff into separate teams. Why is this important? We have found that it is the best way to guarantee best-in-class service before, during, and long after implementation. Through this one-of-a-kind industry model, both sales and service can complement each other's skills to act in the best interests of our partners.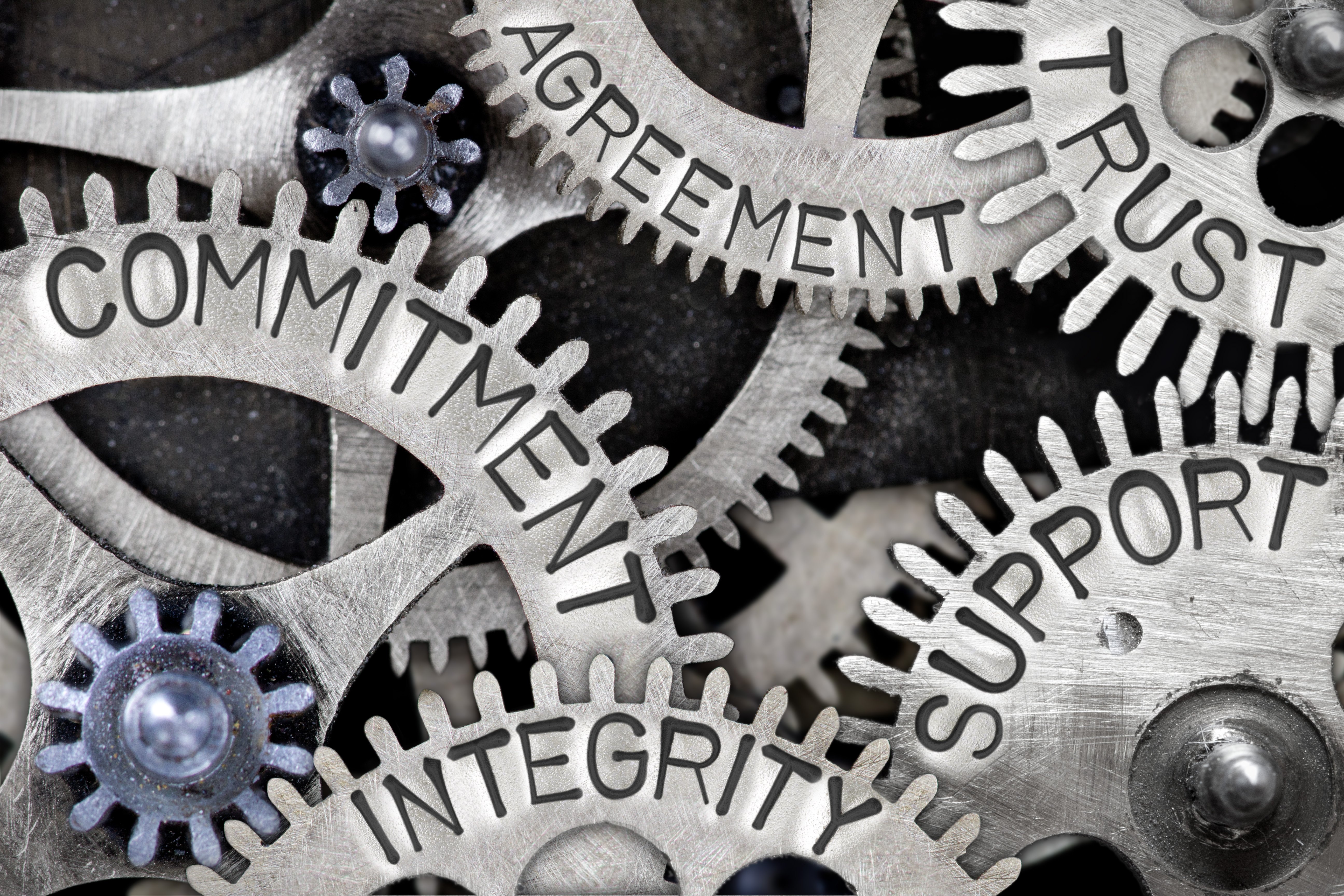 A Better Build Based on Collaboration
Understanding the sales process and carrying out a seamless implementation strategy is paramount in starting your program off on the right foot. As with other providers, you work with the sales team during the selection process. We rigorously train our sales staff to understand your needs and ensure you're choosing a product that best suits your specific situation.
Unlike other providers in our industry, however, before implementation you'll be assigned a dedicated State National service team that specializes in seamless integration of your program into your business. They know every in-and-out of the implementation process, and work tirelessly to understand each client's particular needs and assist in providing a custom solution.
Your Client Executive and Account Team
State National is the only provider with dedicated Client Executives who work only on portfolio tracking and protection. As the highly trained and experienced implementation team works to get your program up and running seamlessly, you'll also work closely with your Client Executive as they get to know you and your organization's unique needs.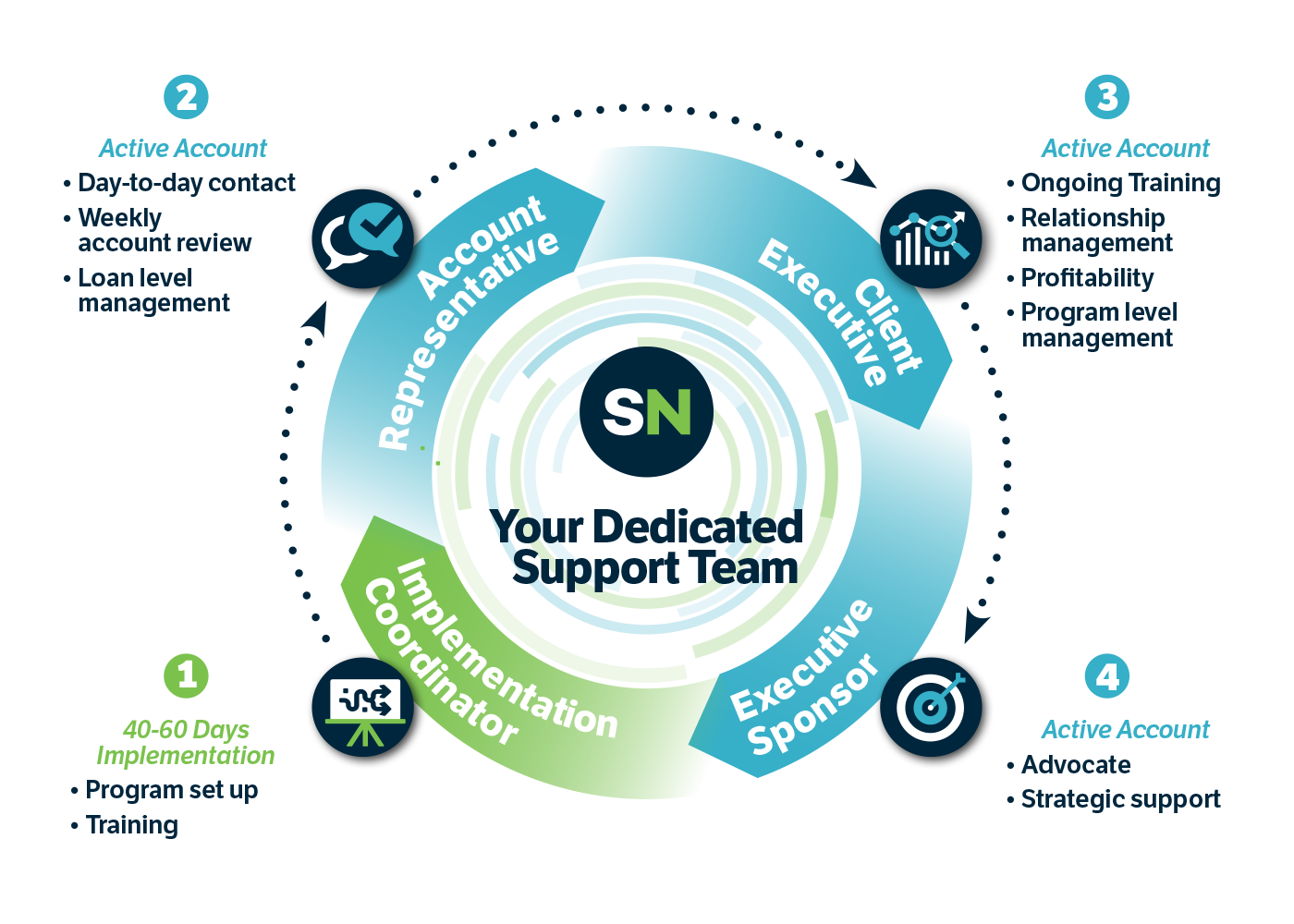 After implementation is complete, your Client Executive will offer continuous monitoring, personalized support, and consistent stewardship of your program. Their job and sole focus is to ensure you are fully satisfied and that your program is delivering results based on your objectives.
Your Client Executive is backed up by a dedicated Account Team assigned to your program. You never have to worry about emails that take days to return or questions that go unanswered — your Account Team is knowledgeable about the details of your specific program and is always available to assist with monitoring, tracking, and support.
This kind of dedicated and committed support provides a better experience for you and your staff — which ultimately translates into a better experience for your borrowers. (How? Stay tuned to this blog for a future update on why this is so!)
Transparency, Transparency, Transparency
One of the ways we measure our performance and success as a company is by the quality of the relationships our Client Executives have with the credit unions, banks, and finance companies they serve. For example, in addition to regular program updates, each year every client receives a personalized and personally delivered Annual Impact Report (AIR). This detailed executive review shows your institution exactly what the value of your State National program is to your organization. It includes intricate details, benchmarks, and recommendations. Clients can see the fluctuations and movements between loan volume, premium production, claims, and much more.
We believe that the information we have, you should also have, and that you should never be in the dark about how your program is performing. We can't say it enough: Transparency and trust are key to building lasting, mutually beneficial relationships.
"Always Inspect What You Expect"
We conduct multiple client surveys on different aspects of service delivery:
During implementation
Post-implementation
Ongoing contact center KPIs
Borrower experience
Annual overall satisfaction
Collecting these metrics helps us to test the success of program implementation, maintenance, and performance. We want to make sure we are consistently improving and living up to the high standards we have set for ourselves. You cannot deliver consistent superior results year after year and decade after decade if you're skimping in any of these areas.
"Always inspect what you expect," as the saying goes, and we live by it. Our focus as your partner is to be an extension of your organization, and we cannot do that if we are not aligned, which is why we invest significantly in measuring what you want and need and how we can continually improve to deliver that and more.
State National was one of the pioneers of collateral protection insurance and we've been the experts on it for over 50 years. Our focus is always to provide the absolute best in portfolio protection and is never diverted by trying to persuade you to add additional products or services. It's not that these ancillary products are not available, it's that CPI is a risk mitigation product, and shouldn't be viewed a fee or revenue generating product. It's about mitigating risk from lending and reducing charge-offs to protect net income.
When services are bundled together, it can be easy to play a shell game among products, seemingly offsetting the costs of one element by shifting it to another. State National's goal is always to ensure that your CPI program is successful and cost-effective on its own merits and is delivering consistent loss ratios and dependable long-term value to your organization.
We Are the Insurer (and Yes, That Matters a Lot)
Because State National is not just the tracking and insurance provider but also the insurance company, we can offer a level of underwriting flexibility and customization unmatched by anyone else in the industry. We look at each of our business partners individually, and base program details and pricing specifically for each institution. When performance is pooled in a CPI program, some lenders have to subsidize the results of non-performers, and that is not an effective way to build relationships for the long haul.

We Learn With Our Partners to Help Us All Grow
With service as a core value, State National not only puts maximum effort into providing the best portfolio protection anywhere, we also actively look for ways to help move the industry needle and be a part of a larger mission. This includes actively seeking to expose our clients to opportunities with leading organizations that explore innovative, forward-thinking ideas. Our partnerships with thought leaders such as Filene Research Institute (including being part of Filene's "Inner Circle" by sponsoring Filene's Center of Excellence for Emerging Technologies and Center of Excellence for Innovation & Incubation), CUES, and others are added resources that can provide support to our clients and the industry overall.
And we don't just stop at data introduction and access. The State National Client Advisory Council (CAC) provides a forum for credit union and other financial executives, along with leaders from State National, to collaborate, share ideas on important industry topics, and conduct real-world problem solving for current challenges. We want these leaders to engage with us and one another while we all search for viable industry solutions and opportunities. Our CAC members meet quarterly and work to develop and produce solutions that are then made available to our council members and to our other clients across the country.
The Proof Is in the Results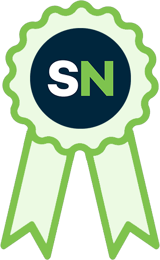 We are always looking for ways to invest in and maximize the use of resources for our partners. State National has a corporate culture of unparalleled service and commitment, and that's not just something we say — we see proof of this in our stellar Net Promoter Score (NPS), which has consistently scored at more than double the industry average and is higher than some of the best-known service companies out there, such as USAA, Apple, and American Express.
Is this the kind of service and dedication your organization is looking for from your portfolio protection provider? We look forward to starting a conversation with you and answering why you and your organization should be partnering with State National.

Stay tuned to our blog for a future update about how your provider's service delivery model and expectations can have a big impact on your borrowers' experience.