Unique Partners & Customized Solutions Require Specialization
Learning Is an Ongoing Experience
In many industries, learning has a core skill set that is needed for a certain position. Take the fast food industry, for example — teaching an employee to cook and build a consistent burger each time is a skill that can be consistently trained across a multi-store operation. Of course, there will always be new processes and changes that will need to be learned as well, but that core learning is pretty much consistent across the board.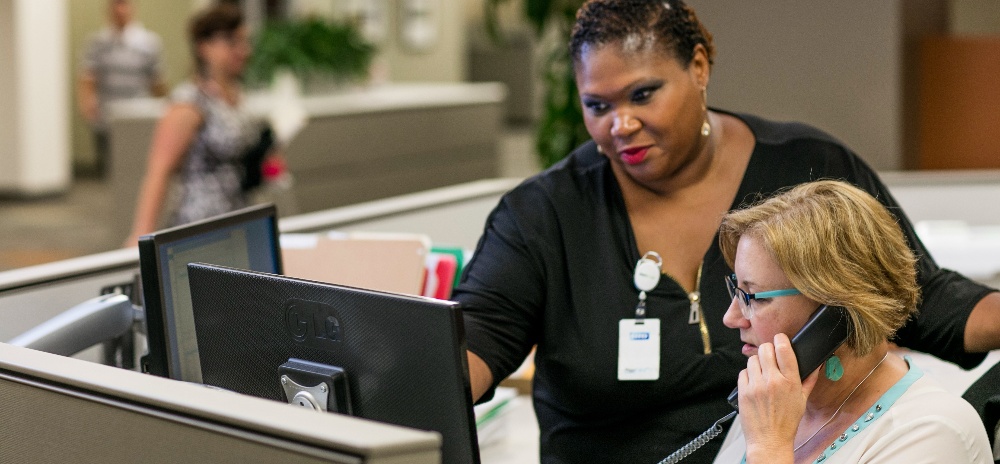 However, at State National each of our hundreds of clients has a unique business and requires a unique solution customized to meet their specific situation. This creates the need for information to be readily available and for learning to become an ongoing daily experience. We instill this during our employee onboarding process by teaching each new hire not only about the core learning needed to understand a complex product like portfolio protection, but also about the many variations and customizations that can occur.
Constant Improvement at Every Level
Employees, both while in training and throughout their time at State National, are also encouraged to ask questions about and discuss new processes and features with each other to facilitate the spread of that new information across the organization. As their knowledge grows, so does their ability to share more and do more both internally and externally with our clients. This community spread of knowledge and skills across the organization results in a strong learning culture and in retention of a high-quality, well-informed workforce.

Each employee plays their own part in our one-of-a-kind dedicated service model, offering the best, most personalized service in our industry. The comprehensive, specialized training plus long-term constant growth of our associates is one of State National's biggest market strengths and one of the big reasons so many organizations choose to partner with State National.
State National Site Visit: Be Our Guest