Safety Through Security:
Because Cybersecurity Awareness Isn't Just for October
In October, security organizations around the world have focused extra efforts on cybersecurity awareness, urging individuals and businesses of all types and sizes to pay attention to and examine their systems and their daily habits in every area of online life.
Cybersecurity Awareness Month (CSAM) was launched by the National Cyber Security Alliance and the U.S. Department of Homeland Security (DHS) in October 2004 as a broad effort to help all Americans stay safer and more secure online.
While this year's observance may be coming to a close, it's important to remember to keep the ideas emphasized this October top of mind all year long.
Did You Know:
The average total

cost of a data breach

in 2020 was $3.86 million and took an average of 280 days to identify and contain. (IBM)

The use of

new breach techniques

has boomed as a result of the COVID-19 pandemic, with 35% of breaches having leveraged new techniques in 2020. (Cynet)

88% of data breaches are caused by

human error

.

(Tessian)

61% of data breaches used compromised credentials, and phishing attacks account for more than 80% of reported security incidents.

(Verizon Data Breach Investigations Report)
The situation especially impacts the financial industry:
Although only 6.5% of breaches were suffered by financial services firms, those incidents comprised

61.

7% of affected information

.

(Bitglass)

The NCUA further warns that smaller financial institutions with less than $35M in annual revenue are

especially vulnerable

to hacking, malware, and ransomware attacks.
Because financial institutions are disproportionately impacted — and the consequences of breaches in this area are so consequential — carefully vetting business partners and partnering with other businesses that share your vigilance is critical.
Here at State National, the security of our customer data is incredibly important — it's a critical factor in our business and the service we provide to our clients. Our security team is on a mission to not only meet but exceed all security standards — often well past what others think is strict enough.
"Security threats don't stop when the whistle blows at 5 p.m. and hackers don't take vacations," says Michael Weiskircher, State National's CIO, "so protecting against attacks has to be an ongoing, real-time process of fixing vulnerabilities immediately."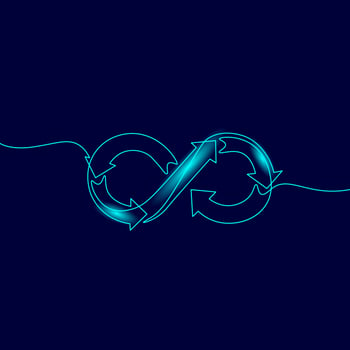 Our security team is constantly monitoring every variable and system to stay on top of all new vulnerabilities as soon as they are identified. There's no waiting for patch day or weekly updating — we're monitoring and assessing security 24 hours a day.
Another thing that makes State National a leader in terms of network and data security is our status as part of the Markel family of companies. The strength of Markel and their security teams coupled with access to the security tools and resources of a multi-billion dollar, multinational insurance holding company adds yet another layer of protection when it comes to keeping sensitive client data securely locked down.
So, while the threat of cybercrime in our world is certainly real, it's nice to know that you can focus your efforts on other actions, like practicing good password hygiene, being savvy about not clicking on "phishy" links, and keeping cybersecurity at the forefront of your mind as you connect daily — and rest easy knowing that when it comes to your portfolio protection program, State National has you covered.
For ways on how organizations and individuals can incorporate cybersecurity best practices into their decision-making processes, visit www.cisa.gov/cybersecurity-awareness-month.
Do Your Part. #BeCyberSmart