Ceremony kicks off "Spring Into Wellness" event for employees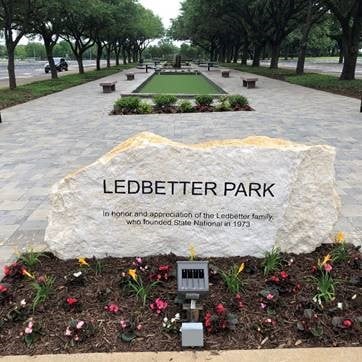 Bedford, TX, June 15, 2021 —State National Companies welcomed founders Lonnie and Terry (and, in spirit, Garry) Ledbetter for a ribbon-cutting ceremony at 9:15 a.m. on Wednesday, June 9, to officially dedicate the newly constructed Ledbetter Park at the company's headquarters in Bedford, Texas.
The approximately 12,000-square-foot outdoor gathering area was built to honor the three Ledbetter brothers who founded State National Companies in 1973.
The Ledbetter Park Dedication ceremony kicked off a "Spring Into Wellness" event focused on employee wellness. The event featured yoga demonstrations, healthy meals, and a "One-Mile Wellness Walk" to launch a "60-Day Walking Challenge" initiative. "Spring Into Wellness" is part of State National's larger initiative to keep its employees safe and healthy as they begin transitioning from working from home to a hybrid work environment. Community outreach components included a blood drive benefiting Carter Blood Care as well as a bottled water drive to help the Bedford Fire Department replenish supplies depleted during Texas's February storms and power outages. Employees, including six first-time donors, contributed enough in blood donations to save 42 lives, and donated 216 cases of bottled water to benefit the local community.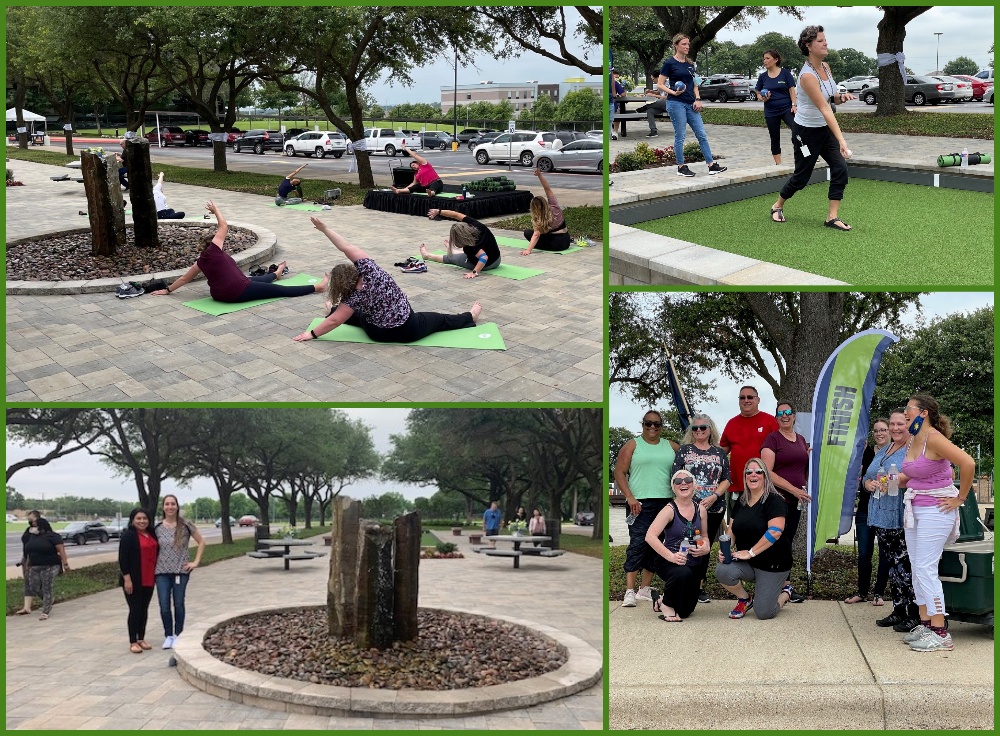 As employees admired the new park with its outdoor seating, tree canopy, two bocce ball courts, and unique three-stone fountain representing the three Ledbetter brothers, Lonnie and Terry Ledbetter wielded oversized ceremonial gold scissors to cut the ribbon marking the park's official opening. State National's current President and CEO, Matt Freeman, spoke to a crowd of SNC employees, past and present, and members of the Ledbetter family to kick off the dedication ceremony: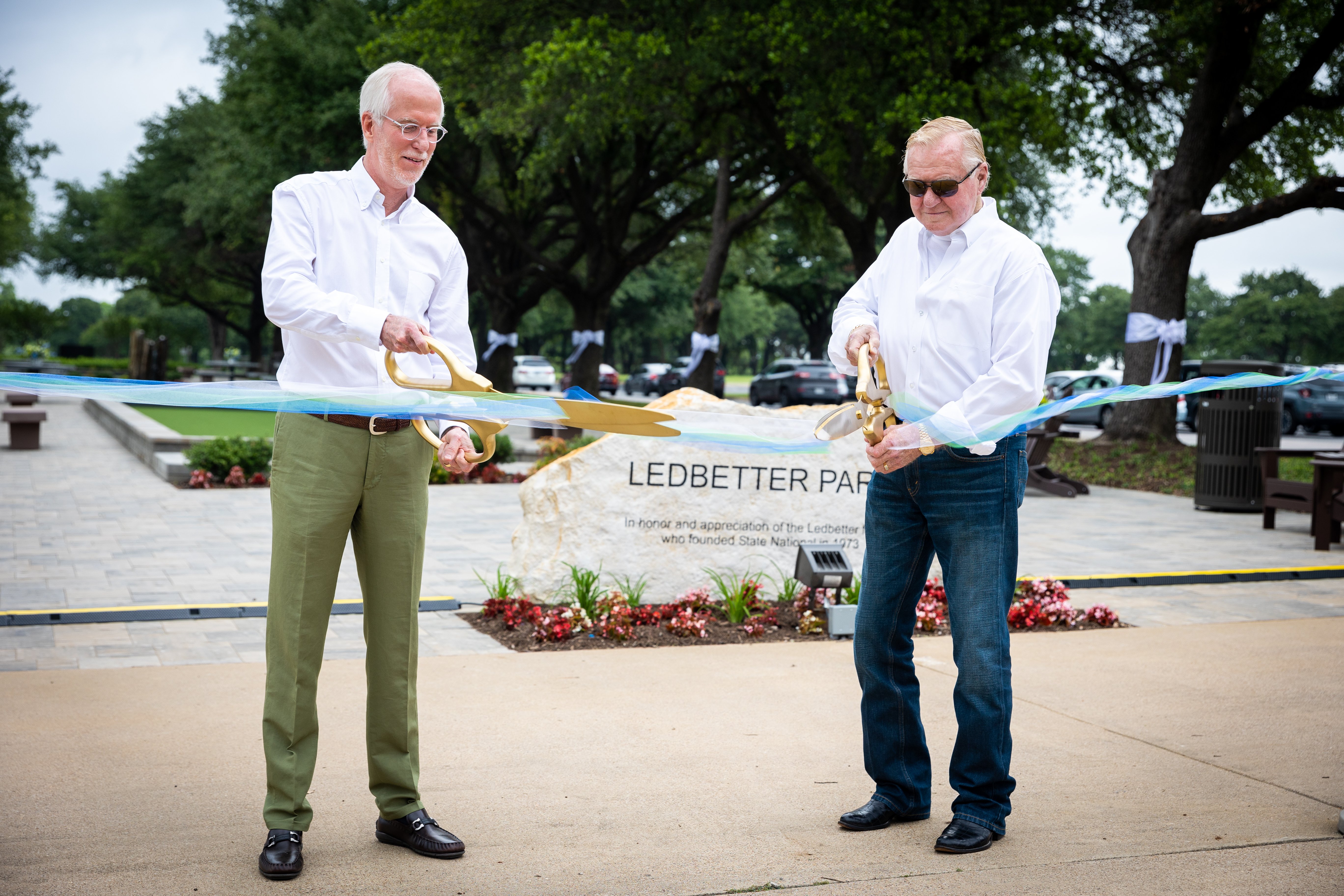 "It's not often there's a situation like this, where a company that was founded as far back as 1973 by three brothers, two of whom are still with us and here today, and extended family members that have worked at the company over the years, have created the magnitude of success that this organization has had. I'm incredibly honored to be a part of this now, and excited to look forward to the next chapter as we're part of the Markel family, but in my view this is a really important time to step back and remember where this all came from in a way that's a little more unique and more lasting. If not for all of the hard work, dedication, and effort of everyone involved, none of this would be possible. It's awesome and I really appreciate it. Thank you very much, Lonnie and Terry."
The crowd offered a round of applause for the Ledbetter family, and Lonnie Ledbetter responded with words of thanks. "This is so great, everything you've done for us," he said, "but it's really these people, every one of you, who have made this possible. It wasn't just the Ledbetters, it's been the people we've had around us. So thank you, every one of you."
Terry Ledbetter added his sentiments as well: "Thank you for the appreciation that you've shown us. This is so fun, to come back and see faces we worked with for years and years, for decades, and to see a face that reminds you of a client or an event or something we did over the years. We really do appreciate this honor. It's great to be a part of the State National family still."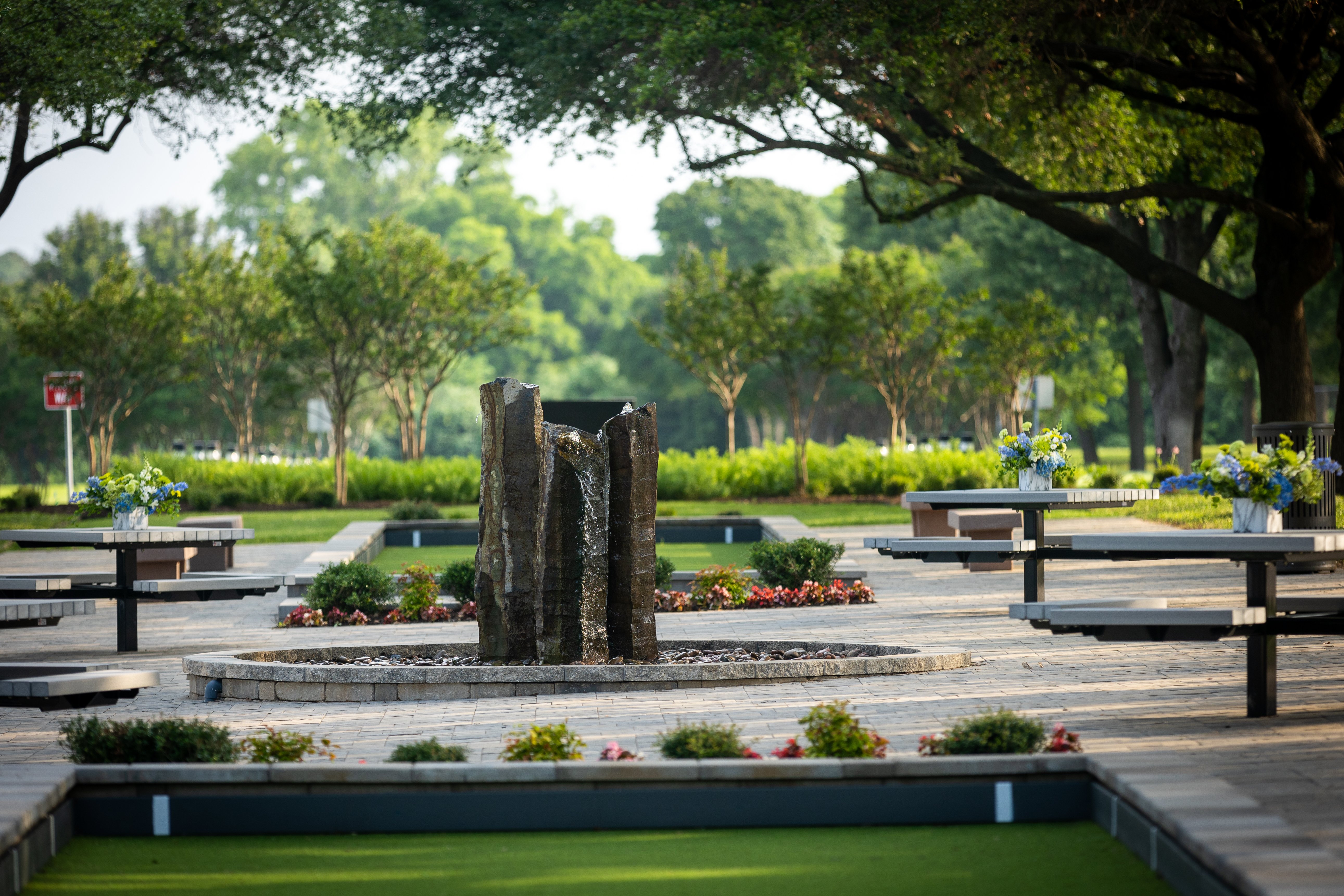 About State National Companies
State National Companies, Inc. is a leading specialty provider of property and casualty insurance services operating in two niche markets across the United States. In its Lender Services segment, the Company specializes in providing portfolio protection solutions that insure personal automobiles and other vehicles held as collateral for loans made by credit unions, banks, and specialty finance companies. In its Program Services segment, the Company leverages its "A" (Excellent) A.M. Best rating, expansive licenses, and trusted reputation to provide access to the US property and casualty insurance market in exchange for ceding fees. State National Companies is a division of Markel, a Fortune 500 holding company for insurance, reinsurance, and investment operations. To learn more, please visit statenational.com.