Part 3 of Our 3-Part Blog Series on Collateral Protection Insurance
At State National, we have specialized in loan tracking and portfolio protection insurance for more than 50 years. To us, the ins and outs of collateral protection are second nature — but others may be somewhat unsure of exactly what it is, how it works, and how different portfolio protection methods compare.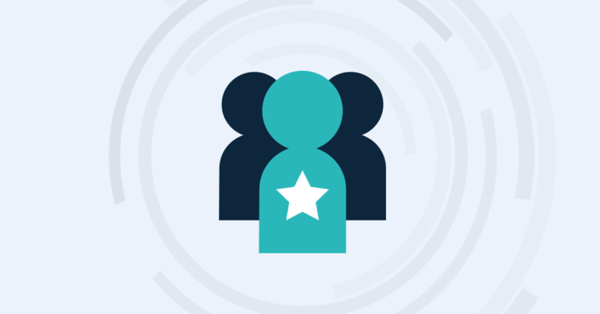 So, we've created a 3-part blog series to explain some of the nuances. In Part 1, What Is Collateral Protection Insurance (CPI) — and Do You Need It? we shared a simple definition of what Collateral Protection Insurance (CPI) is and what it does. In Part 2, CPI, Blanket, and Self-Insurance: Which Is Better for Your Financial Institution? we compared CPI with two other portfolio protection methods: Self-Insurance and Blanket coverage.
In this final post in the series, we discuss the differences between average and high-quality portfolio protection providers and the importance of choosing the right partner for your financial institution.
What to Look for in a CPI Provider
If you decide CPI is the right choice for protecting your financial institution's portfolio, choosing the right CPI provider will save you time and benefit your bottom line. Just like shopping for a personal insurance policy, when shopping for a CPI program lenders should seek out a partner who best fits their lifestyle, values, needs, and philosophy.
How Is a High-Quality CPI Program Run?
As previously mentioned, when lenders contract with a provider to track the insurance status of each loan in their portfolio, the provider will receive data files on all new loans, verify that acceptable physical damage coverage is in force, and ensure the borrowers' insurance companies have the lender named as the lienholder. The provider will also receive regular updates on existing loans in the lender's portfolio and process proof of insurance information when a private insurance policy is issued, canceled, or materially changed.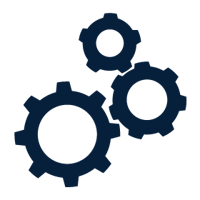 A high-quality program will have technology and processes in place that enable the provider to complete these verifications as close to real time as possible, to avoid communicating with borrowers who are complying with the requirement to purchase and maintain private insurance.
If a borrower does not obtain insurance coverage for loan collateral, it is the provider's job to urge the borrower to do so. Throughout the life of a loan, proof of insurance is monitored to ensure that policies remain in force; if policies lapse, borrowers are sent notices advising them to reinstate coverage. A high-quality program will communicate with borrowers in multiple ways, including mailed notices, email, and text messaging. It will also offer resources, such as videos that address a borrower's specific situation, to help educate them in clear, understandable terms about why they are being notified and what they need to do next.
Should a borrower fail to respond to multiple notifications over a period of time, the provider will notify the lender, who may choose to place CPI on the borrower's loan. If a borrower purchases or reinstates private coverage, the CPI policy is canceled and a premium refund is issued. A high-quality CPI program will include technology to automatically calculate premium changes and refunds quickly and accurately.
Throughout the process, the provider will monitor all processes and respond to inquiries from lenders and borrowers. The highest-quality programs will provide lenders with robust online tracking tools, transparent access to program information, immediately available borrower call recordings, and detailed management reporting on their CPI program, among other features.
How Much Lender Participation Is Required?
A top-quality provider will offer a program that requires minimal work to administer. This frees your staff from handling routine administrative tasks associated with insurance tracking and also provides access to real-time updates. Lenders simply need to forward insurance-related documents and provide a loan file on a pre-agreed schedule.
Look for a Seamless Experience for Your Staff and Your Borrowers
Because CPI placement is determined by the status of underlying insurance, CPI requires a high level of service, monitoring, and management to avoid erroneously placed insurance. A CPI provider's ability to quickly identify any lapse or impairment in coverage directly correlates to saving a lender time and money.
A combination of effective tracking technology and personal, customer-focused service helps ensure that all placements are made accurately, refunds are issued promptly, and requests are handled expediently. This will minimize work for your staff and protect your borrower relationships.
Look for a program with a dedicated service team and a contact phone number unique to your financial institution; this provides more personal service and the ability for the provider to respond to borrowers' questions and needs promptly and courteously, enhancing the relationship between lenders and borrowers.

To minimize unnecessary notices and placements, seek out a provider that offers an advanced and highly efficient technology platform. Advanced technology that offers quick and accurate processing of incoming insurance information will ensure that communication with borrowers is always based on the most current information. They should also have technology that allows borrowers multiple hassle-free ways to update their insurance, including email and interactive texting as well as online and by phone or fax.
Look for ease of use and transparency in the provider's tracking and reporting system. Will your staff have to log in to several systems, or just one? Will you be able to view every notice sent, see the complete insurance history of every borrower, and listen to all recordings of borrower phone calls immediately and on-demand, right in the system? Does the system have robust reporting capability and easily accessible management reports?

To avoid chasing down documentation and delays in claims payment, partner with a provider that minimizes paperwork and makes use of sophisticated technology to pay claims either instantly or within days after submission instead of the industry average of several weeks.

Seek out a provider that believes "what gets measured gets managed" and constantly tracks both client satisfaction and borrower satisfaction to be sure they are providing superior service levels. The use of surveys, monitoring, and metrics helps ensure borrowers and staff are happy and satisfied. A company that regularly calculates the Net Promoter Score (NPS) given by their clients shows they take satisfaction seriously.

Ideally, your provider will specialize in portfolio protection, with systems and processes developed specifically for and built around these specialized functions. A provider that is committed to continual improvement and opportunities for you to have a say in future enhancements to products and services can also help build a successful and enduring partnership that best serves your institution in both good times as well as challenging ones.
While it's impossible to avoid all risk (other than by stopping writing loans altogether), a high-quality CPI provider can help you, the lender, find a point of equilibrium at which the protection provided by the program complements the level of risk that your institution is willing to assume — while minimizing friction and noise and protecting your borrower relationships.
In Part 1, What Is Collateral Protection Insurance (CPI) and Do You Need It, we share a simple definition of what collateral protection insurance (CPI) is, what it does, and how it can benefit lenders., based on our 50 years of industry experience.
How does CPI compare to blanket and self-insurance? In Part 2 of our blog series, CPI, Blanket, and Self-Insurance: Which Is Better for Your Financial Institution? we look at some of the pros and cons of each and provide insights into the six areas you need to consider when determining which type of program is right for you.
We hope this 3-part blog series has provided you with useful information about what CPI is, what it does, and how your financial institution can benefit.
If you have further questions or would like to discuss your financial institution's specific needs, call or email us today!