A Journey to Greatness
Setting and achieving goals is one of the best ways to feel fulfilled. Whether it's in our personal, social, or work life, we all require a certain level of success to build confidence and to have a sense of well-being.
There's something especially remarkable about success in the workplace, where a group of people with common goals and values come together to help each other achieve those goals on a personal and collaborative level. And the significance of celebrating those successes is equally as important as setting them and reaching them!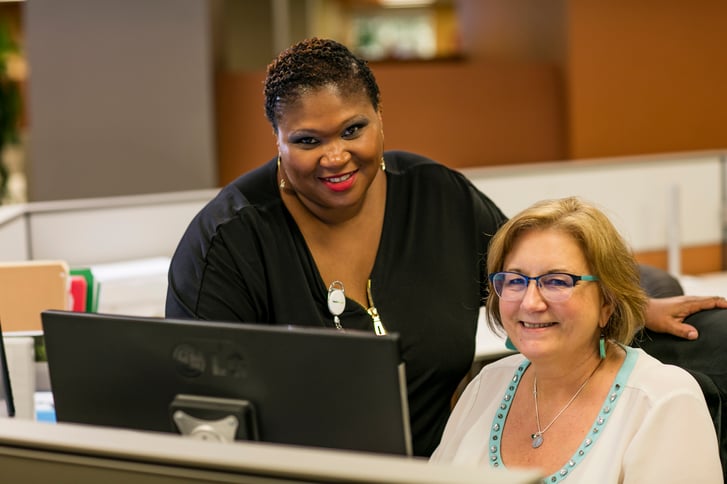 Working Together to Provide an Excellent Borrower Experience
Our Contact Center here at State National does exactly that. Not only do our hard-working representatives strive for and achieve daily, weekly, monthly, and yearly success as measured by ambitious KPIs, they were also recently awarded with Center of Excellence Certification from BenchmarkPortal — the global leader in the call center industry.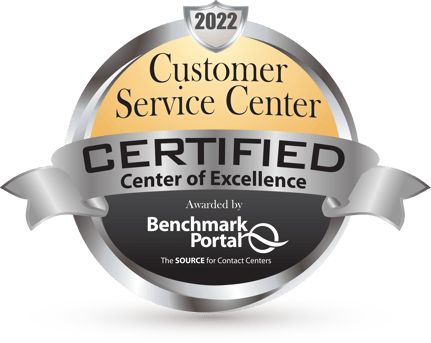 BenchmarkPortal provides benchmarking, certifications, training, consulting, and industry reports and has gained international recognition for its innovative approach to best practices. Their Center of Excellence Certification isn't an easy accolade to achieve — it's specifically given to call centers that implement best practices and attain world-class performance in their industry.
BenchmarkPortal's CEO, Bruce Belfiore, says that he was "struck by the high level of customer service and by the efficiency with which contacts are handled," at our in-house Contact Center, noting that the State National team achieved certification on the very first try due to their exceptional performance on BenchmarkPortal's comprehensive 360-degree on-site assessment.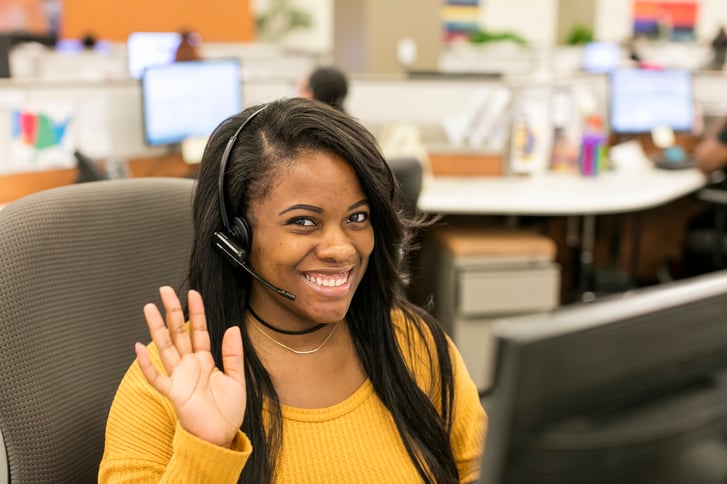 The Power of Persistence
Earning this certification wouldn't have been possible without our knowledgeable and dedicated Contact Center representatives. They recognize the importance of delivering exceptional service to borrowers and focus on building and maintaining a positive relationship with every individual, on each call. Our Contact Center's core values include regular, ongoing training, process improvement, and utilizing our state-of-the-art technology to better serve borrowers nationwide.
Working as a team is critical for achieving success in any organization. We're especially proud of what our SNC Contact Center team has accomplished, which is a testament to the power of teamwork and the importance of setting clear goals and working together to achieve them.
We are excited to see what they will do next and have no doubt that they will continue to raise the bar for customer service excellence. Our dedicated representatives' enthusiasm, professionalism, true caring, and daily focus on continuous improvement makes them a shining example of what can be accomplished through teamwork and a clear vision for success.
See what BenchmarkPortal has to say about State National's recent win here.
Have questions about BenchmarkPortal Certification and how world-class, dedicated service can benefit your financial institution and your borrowers? Learn all about it here.