Credit Unions Then and Now
When I joined my first credit union almost thirty years ago, the member experience looked a lot different than it does today. Member service was limited to business hours — with the exception of Thursdays, when the credit union was open until 8:00 p.m. so members could deposit their paychecks. Online banking, mobile deposits, digital signatures, online loan applications with automated decisioning, and any number of other technological advancements were still many years away.
As I enter my 32nd year as a member of a credit union, and my 21st year working in the credit union space, it is truly amazing to look at how technology has enhanced the member experience as well as the expectations of the individual member.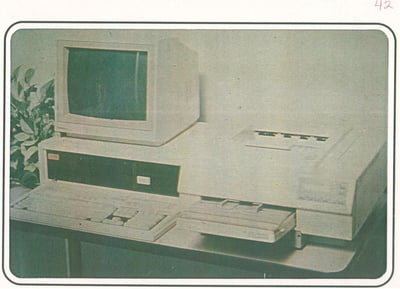 As it has in credit unions and in every industry, technology has certainly had a big impact at State National. As we approach our 50th anniversary as a company and take a look back at our beginnings, it's funny to think that we used to transcribe insurance information onto 4" x 6" notecards and store them in filing cabinets.
Or that each notice had to be typed out before it was mailed to the borrower.
Or that the only way to get a borrower's insurance information was via postal mail from the insurance carrier or client.
Today, almost every task we perform for our business partners and their borrowers is completed with the help of technology, and every new innovation we come up with is created with one goal in mind: to enhance the member experience.
Utilizing Today's Technology to Enhance the Member Experience
At State National, we understand how our products can be viewed as detracting from the member experience as opposed to safeguarding the collateral and protecting the institution. This is why, as the industry leader in collateral protection, we are constantly looking for ways to prove that belief wrong by minimizing borrower impact and enhancing the borrower experience. In the last few years, we have introduced some truly game-changing technological innovations, like WRAP, our Web-Based Robotic Automated Processing.
WRAP uses AI robots to search for and verify insurance information for borrowers online, instead of having people do it. We can now complete in a fraction of a second what used to be measured in minutes.
We are also utilizing artificial intelligence to pay claims — again, increasing efficiency while eliminating human error. This amazing InstaClaim technology allows us to pay certain claims in as little as 6 seconds instead of taking days to process as they did in the past.
Now, we are in the process of rolling out Intelligent Document Processing (IDP), which teaches computers to "read" insurance documents and update them to borrower loan records. And clients can also benefit from APIs we've created to facilitate additional automation by streamlining communication and connectivity between software applications.
While many of our program enhancements take place entirely behind the scenes, they all add up to more insurance being verified quicker and more accurately, thereby reducing notices going out to members.
Tech Innovation in Borrower Communication
We also utilize emails and text messages to communicate with borrowers and gather their insurance information quickly and easily. While we still interact with borrowers using traditional methods of communication, these two avenues give us greater flexibility to communicate and successfully resolve the insurance issue in a way that works for them. The number of borrowers who respond by email and text has blown away even our lofty projections!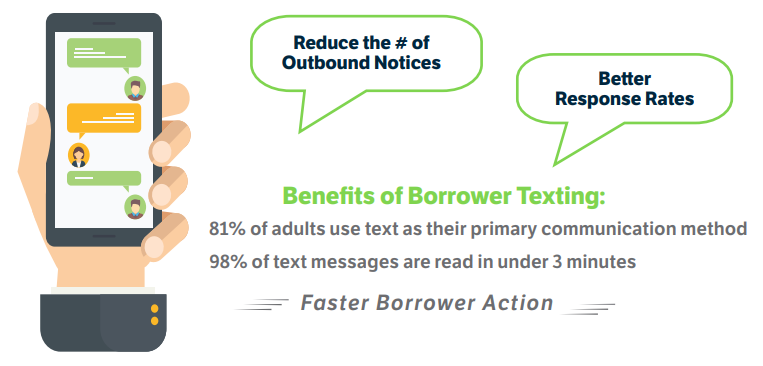 To further enhance convenience for members, we will soon be rolling out a chat feature that will allow borrowers to get real-time help for all their questions — adding yet another channel to meet member needs.
But rest assured that even with all these advances in technology, members, as they always have, will still be able to quickly call our in-house call center for support from a live representative (whose ability to provide great service has also been transformed by behind-the-scenes technologies like VeriTrak and gamification) and receive the high-touch service we've always been known for.
Continuous Improvement Is Not Optional
Technological advances have come a very long way in a relatively short period of time. Whether you are a financial institution or a collateral protection provider, it's not enough to just hang your shingle and say that you are open for business — you have to meet your customers at the intersection of convenience and technology. In this day and age, more often than not, that means that you have to be constantly innovating and enhancing your product, whatever it may be.
The game has changed significantly since I joined my first credit union. It's anyone's guess what the next thirty years will bring, but one thing seems certain: By then, what we are doing today to provide a positive member experience will probably be as antiquated as extended hours on Thursday nights are to us now.