After Pandemic Interruptions, Markel Co-CEO Richie Whitt Describes His Long-Awaited Return to State National Headquarters

In December of 2019, I visited the State National offices in Bedford, Texas, to celebrate the retirement of Terry Ledbetter. Terry was one of the three brothers who founded State National Companies back in 1973, and during that visit I learned of plans to build a park on the State National campus in honor of him and his two brothers and partners, Lonnie and Garry Ledbetter. I was looking forward to returning to see the park soon — but little did I know of the many changes that were on the global horizon, and how those changes would impact all of our lives going forward!
A Happy Reunion

Shortly after that late 2019 visit to Texas, of course, travel and interaction were limited, so it kept me from returning to see the progress being made on the park as well as my teammates at State National and our Markel Mid-South Team. So when State National decided to host the Markel Texas Leadership Meet & Greet to reveal the newly constructed green space — christened Ledbetter Park — I was delighted to attend, along with several other colleagues from the Markel Leadership team in Richmond, Virginia.
Before Ledbetter Park
Ledbetter Park Today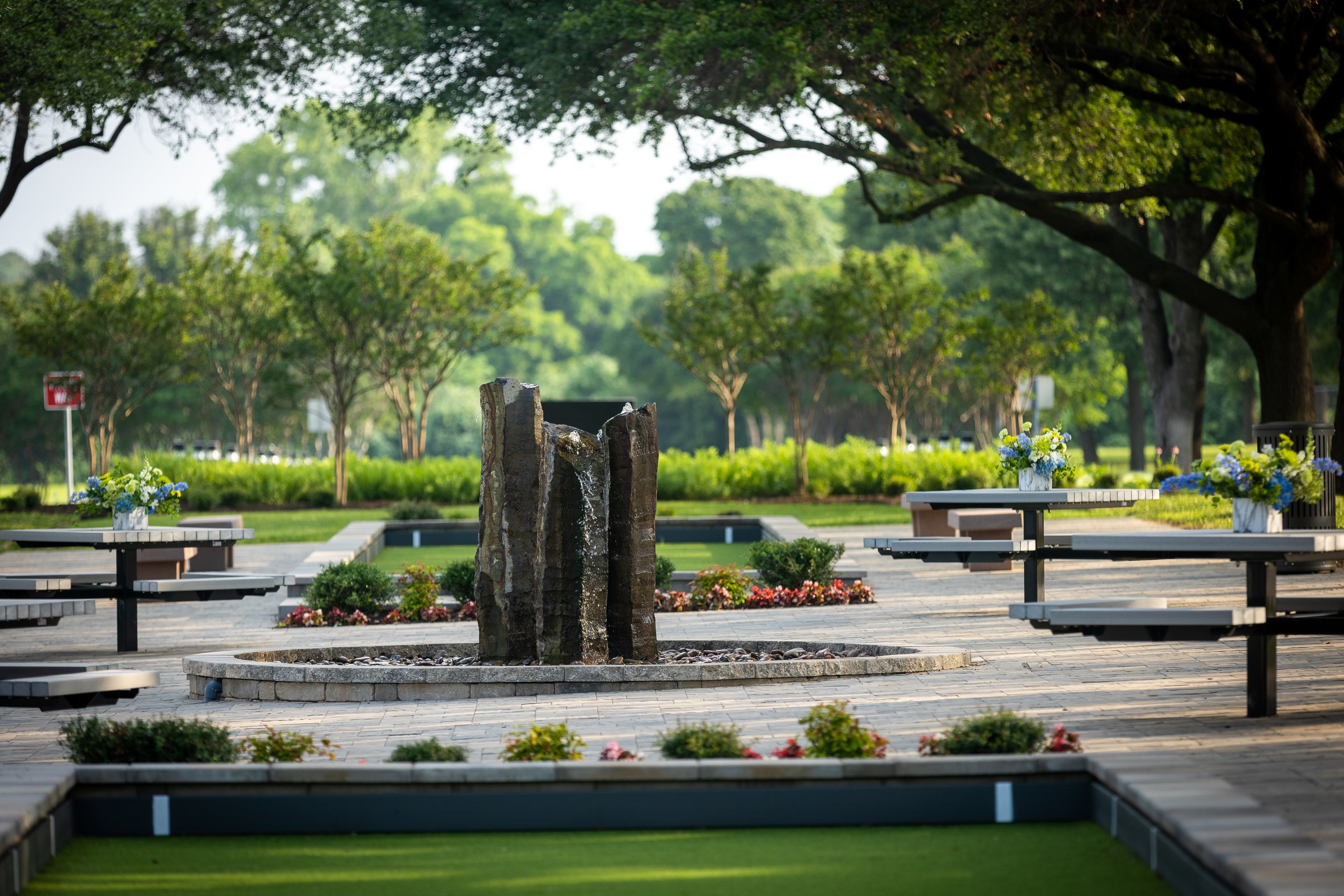 It was rewarding to see the park's vision come to fruition, and even more gratifying and heartwarming to reconnect with our Texas teammates over bocce ball, authentic Texas barbecue, and big Texas hospitality.
The trip was a wonderful reminder that even though there has been time and distance between all of us over the past couple of years, our connections to each other and our shared commitment of service to our clients has not wavered. Though there have been many challenges and obstacles we have all faced, I am filled with pride at how our Markel teammates have risen to the occasion and continued to perform while remaining true to our core values.
Our culture is our greatest asset
That's what the Markel Style is all about. Even though we're in different locations and each part of Markel serves a different specialized segment of the market, we are united by a common philosophy and set of values. State National is a wonderful representative of what Markel stands for, delivered within the collateral protection and insurance fronting space. It was a pleasure to observe the commitment and dedication of the leadership team and the genuine camaraderie and warmth I saw while visiting Texas.
At Markel, we believe our culture, as defined by the Markel Style, is our greatest asset. If you are interested in sharing your talents with an amazing, one-of-a-kind organization, whether it's in Texas, elsewhere in the U.S., or around the globe, come join us!