When You Can't Bring Your Client Advisory Council to Texas, Bring Texas to Your Client Advisory Council
It started with a collective idea: What if we could provide an opportunity to collaborate with our clients? To engage them as active advisors/participants in the discussions shaping both our organization and the industry at large?
Our intention in establishing the State National CAC was, and still is, to listen carefully to the voices and concerns of our clients, foster an atmosphere where collaborative insights can emerge, provide a forum for members to network and share industry intelligence, and allow our strategy and product development to be guided by those who will actually be using it every day.
The Backstory: What Even Is State National's Client Advisory Council?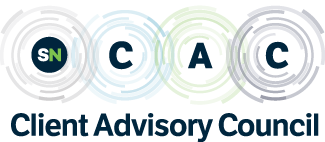 Let's talk logistics. State National's Client Advisory Council (CAC), now in its 3rd year, consists of 13 executive leaders from different credit unions across the United States. We provide our CAC members with a variety of resources and benefits, including industry studies, trend reports, and expert speakers, in several engaging and collaborative formats, both virtual and face to face. In turn, council members offer feedback on State National initiatives and ideation that influence our top-level decisions and technology roadmap. Meetings with the SN CAC take place quarterly.
Quarter 2 Meeting Brings Fort Worth, Food, Filene, and Fun Right to Our CAC Members' Door
Unable to have our CAC Q2 meeting in person due to the pandemic, we decided to bring our meeting to our members virtually. And what better way to have a virtual event than by hosting it in your backyard? We brought Fort Worth to our members with a virtual Fort Worth Texas history BBQ tour, filmed by Game Day.
The goal was to add a flavor of augmented reality to the meeting. CAC Members received BBQ and a Texas-themed gift package: "We Can't Bring You to Texas but We Can Bring Texas to You." Our personal tour guide took us through the heart of Fort Worth where we explored the water gardens, the stockyards, and of course some of the best BBQ restaurants in Texas, to film and learn about the history of the town. We found numerous parallels between the city and State National Companies. Both have a strong foundation, storied history, and deep roots — but also embrace change and innovation to continue to thrive as they advance into the future.
The Fort Worth Water Gardens
The Fort Worth Stockyards
Guest Appearance From Filene
It's no secret that State National loves our partnership with Filene's Center for Emerging Technology. Filene has been the clear leader for many years when it comes to pioneering research that benefits credit unions. Their industry influence is without parallel. The work they do for credit unions is unparalleled!
Following our BBQ tour, Filene Director Chris Harper shared a presentation with members about the challenges and solutions experienced by CU leaders one year after COVID. His discussion, which ranged from evolving trends in auto finance to changing credit union business models for the 21st century, sparked interesting and valuable conversation among these credit union leaders about how credit unions can best continue to evolve, grow, and succeed as the world continues changing around them.
While it would have been wonderful to have an in-person event, we were able to maximize our time together with a little creativity and the power of technology. We are thankful for the time our CAC members take to learn and grow with us, and we can't wait to see them all in person at our Q3 meeting in Irvine, CA.
*If you'd like to learn more about State National's Client Advisory Council, email me at HClyde@statenational.com
---
Guest Blog Posts From Filene's Center for Emerging Technology
Relationship Banking in a Digital Age
Credit Union Digital Transformation in the Age of COVID
State National's Valued Partners