State National Director of Client Services Francine Gagliano shares her thoughts about the importance of International Women's Day.
How Will You Intentionally Choose to Challenge Gender Partiality This Year?
*International Women's Day (IWD) is celebrated each year on March 8th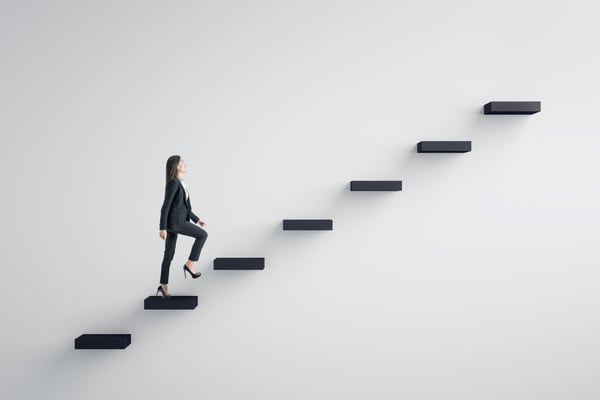 Despite living in 2021 — a year in which the United States just swore in its first female Vice President and 21 other female leaders serve as heads of state around the world — the World Economic Forum estimates it will take another 99.5 years to achieve true gender parity. Add in a once-in-a-lifetime pandemic, during which women have been one of the groups hardest hit, and it is evident that International Women's Day (IWD) is just as relevant and necessary today as when it was first celebrated in 1911.
Progress Leading into 2020
According to the McKinsey & Company's Women in The Workplace 2020 Report, from January 2015 to January 2020 the number of women in senior vice president roles increased from 23% to 28% with a similar increase from 17% to 21% for women in C-level positions. Despite this increase, women still represent only 38% of all managerial level positions, putting companies at a self-inflicted disadvantage. Although evidence shows that a company's profitability and share performance improve as more women are represented at the top, there is still a gender gap — a broken rung on the corporate ladder.
To further threaten the attainment of gender parity, as of October 2020, over 2 million women had left the U.S. Labor Force completely, often due to overwhelming obligations at home arising out of the COVID-19 pandemic. This exodus of women from the workplace will reduce the number of women in senior-level positions, effectively reversing the progress made over the past five years.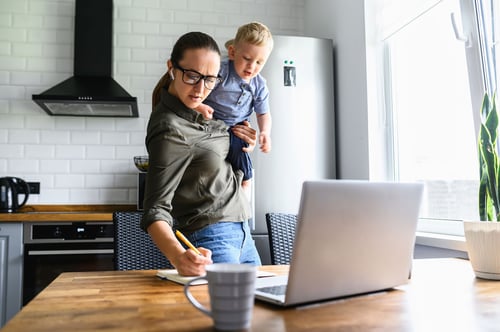 How Can We Be the Difference? Choose to Challenge
Why is it so important to recognize and celebrate International Women's Day? We can easily issue corporate emails, change our social media profiles for the day, or make other gestures of support, but without taking some level of action the 99.5 years needed to achieve gender parity will likely extend even further into the future. Women across all industries and at all levels need support to advance themselves, their careers, and the lives of their families, so they can attain the resources to contribute to the economic growth of their communities.
Whether this support is through mentorship, sponsorship (they are not the same!), or challenging gender biases and stereotypes, every action we take today will help future generations of women achieve their goals without the challenges faced by those before them. To quote the International Women's Day organization, "Creating more opportunity for women and the next generation is a collective goal, lifting the global economy and forging a more just society."

As I contemplated the theme of this year's IWD, Choose to Challenge, I committed to doing my part to forge a gender-equal world. When I embarked on my career fresh out of college it was clear there were not many seats at the table for women. Instead of being viewed as individuals to be raised up, female colleagues were often instead seen as competition by both their male and female counterparts. While we have evolved tremendously as a society since then, there is still substantial work to be done.
How Will You Intentionally Choose to Challenge Gender Partiality This Year?
In honor of 2021's International Women's Day, how will you challenge yourself to help create greater gender parity — to claim your seat at the table and also pull up a chair for your female colleagues? Following are the ways some of State National's female leaders have elected to challenge themselves this year.
Kate Nanney, Assistant General Counsel and Kelly Brown, Vice President of Compliance:
"I will celebrate women's achievements."
Maria McLendon, Vice President of Marketing:
"I will focus strongly on my personal growth and development as a leader. I will achieve this growth through the active pursuit of leadership education and the discussion of leadership concepts with my peers and colleagues."
Erin Rulon, Director of Client Services:
"I will forge positive visibility of women."
My own promise is:
"I am committed to promoting gender equality in my personal and professional networks."
These examples demonstrate the difference any organization can make when it begins a conversation about gender parity. Whether it is in person or virtually, we all have the potential to start that conversation in our professional and private lives. As has been said many times before, when everything changes, we have the opportunity to change everything.
To learn more about International Women's Day, or to access resources to take action within your community, visit www.internationalwomensday.com.