How State National's Client Advisory Council Creates a Virtuous Circle
At State National, client experience is the foundation of everything we do. We don't see our client relationships as static; each one is dynamic and evolving as a living, breathing entity. And it's vital that we prioritize and nurture our client partnerships as we do with the other foundational pillars of our company. One of the most effective ways we do this is to collaborate with our clients. We talk to our clients, we ask them what they want, and we include them when crafting our business strategies.
We have always considered actively getting feedback from our clients as an integral and critical part of our strategic planning. It's why we conduct our Annual Survey of Service Quality as well as other surveys measuring other aspects of our service delivery. Our #1 goal is to help our business partners succeed, so finding out what they want and need, and how we can better provide it to them, is always top of mind.
Taking the Quest for Feedback to the Next Level

In 2018, we went a step further and created the State National Client Advisory Council (CAC) to convene a group of some of our top clients to discuss issues that are critically important to them and to us. It's a forum to share information, gain consensus on key topics, and collaborate with peers and partners to creatively pursue problem-solving strategies and growth opportunities for their institutions

As I said in my last CAC blog, our intention in establishing the State National CAC was, and still is, to listen carefully to the voices and concerns of our clients, foster an atmosphere where collaborative insights can emerge, and allow our strategy and product development to be guided by those who will actually be using it every day.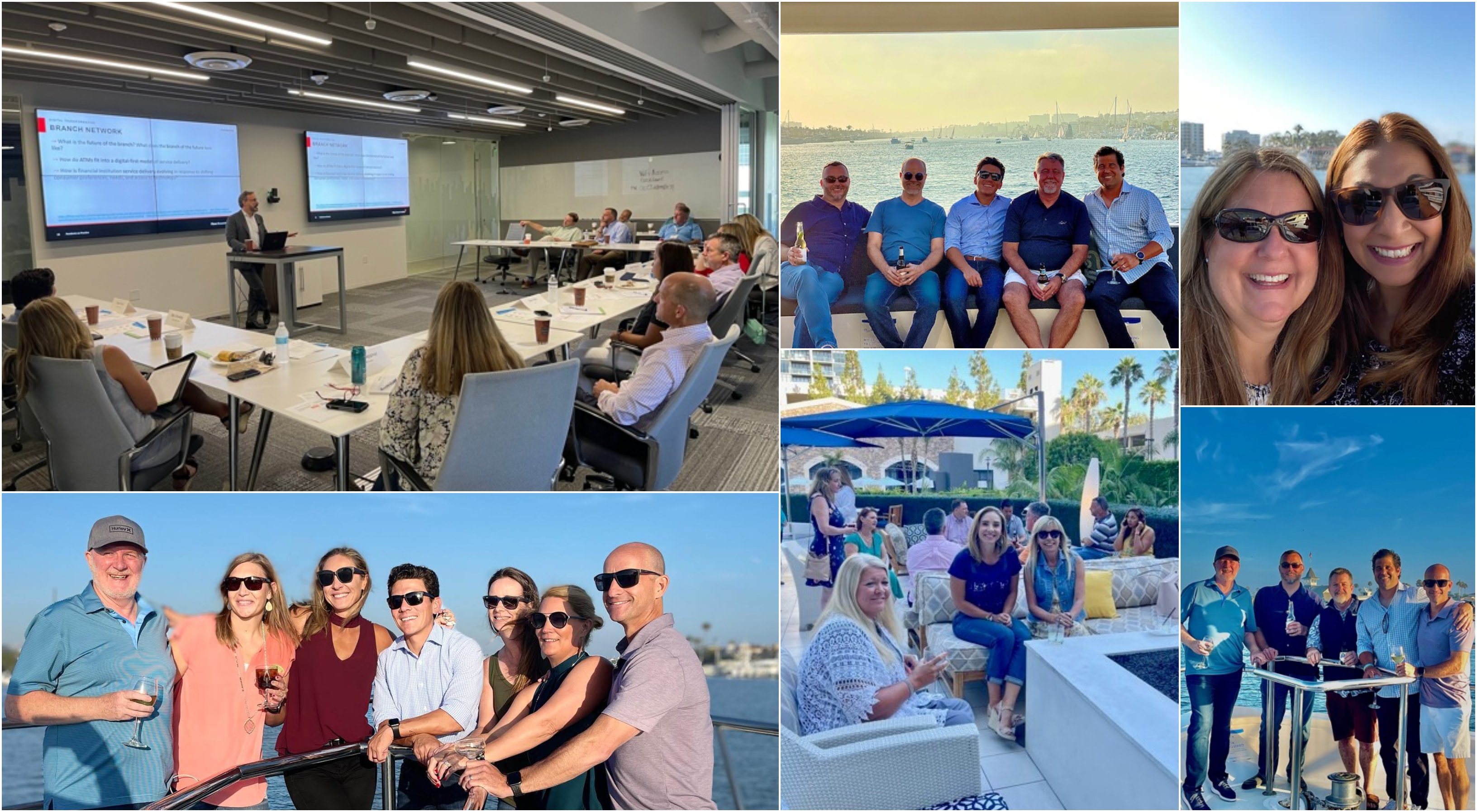 Specifically Designed to Add Value — For All

Yes, the CAC is of great benefit to State National, because it gives us opportunities to deepen relationships with some of our closest partners, and align our organization more precisely with our clients' perspectives. We get to hear both what's working well as well as challenges they're facing, not only in our area of expertise, but in all areas of their institution. As we've been known to say a time or two, we're successful when our clients are successful — so anything we can contribute to help them grow and succeed ultimately contributes to our own success as a company.
But it's definitely not all about us! Our council was created with a true desire to provide members with tangible, real-world benefits that not only make it more than worth their time but also add tremendous value they don't get from any other partner. But don't take it from us — here's what some of our current CAC members have to say: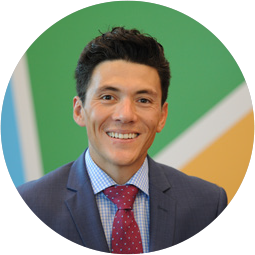 "By having open conversations about what's going on in the marketplace with other credit unions who are going through the same things, I'm able to learn how others are attacking certain problems and I've absolutely taken some things back to my credit union and implemented them."


~

Mike Shockley, VP of Lending, True Sky Credit Union, Oklahoma City, OK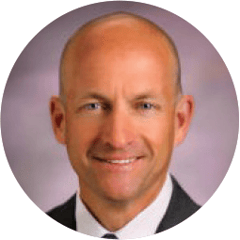 "It's great to talk about emerging technologies or other ideas we can bring back to our specific credit unions and share with our leadership team — ideas we might otherwise not have been exposed to. The volume of information at a very high level that someone can obtain by joining the CAC is wonderful."
~ John Cotner, VP Lending, Horizon Credit Union, Boise, ID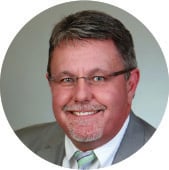 "When it comes to topics like innovation and technology and AI, I think I've learned more from the CAC than I have by going to conferences and things like that, because you can really have more intimate conversations with your peers at the council, and State National does a great job of bringing in great presenters that really position the topics well, so it's easily understood as we're reviewing certain new innovations."
~ James Bolin, SVP & CMEO, Silver State Schools Credit Union, Las Vegas, NV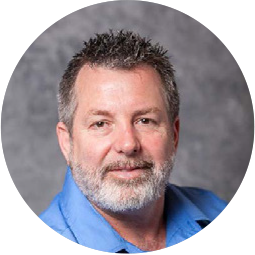 "One of the benefits of being on the CAC is not only meeting some of the participants from different parts of the country and having discussions, but I have also been able to take away two specific strategic business initiatives that directly impact the credit union that came about through my participation on the CAC, including one that is a multi-year strategic initiative."
~ Steve McIntire, SVP, Enterprise Risk & General Counsel, SELCO Community Credit Union, Eugene, OR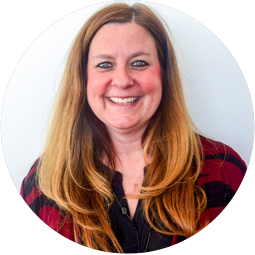 State National is a great partner. I'm glad they asked me to join the CAC because it gives me an opportunity to keep that partnership active and very vibrant. And I enjoy the fact that I get to see what State National is doing and what's on their horizon and how it's going to benefit not only my credit union, but the credit union industry. So it's been really awesome."
~ Karen Hoeppner, Chief Lending Officer, My Credit Union, Minneapolis, MN

A Real-World Example of CAC Value
The council's 3rd quarter 2021 meeting provides an illustration of the tangible benefits of this ongoing collaborative sharing of ideas and insights. The council met in August in Irvine, California, headquarters of Filene Research Institute. Filene is an integral thought leadership partner for State National, and that partnership further extends directly to our CAC members.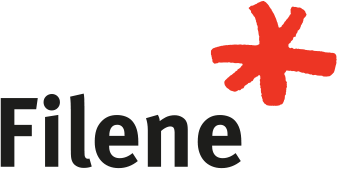 The business portion of the event was held at Filene's innovative West Coast outpost. Dr. Bill Maurer, professor at UC Irvine, Director at the Institute for Money, Technology, and Financial Inclusion, and research fellow at Filene's Center of Excellence in Emerging Technology, conducted a working session called "The Pandemic as Practice for a Less-Predictable Future."
Group discussion led to shared best practices on how credit unions can automate communication regarding the notice cycle, which improves their member perception of CPI. Participants also explored other risk mitigation strategies credit union peers are using and how they are approaching risk mitigation overall in light of the uncertainty and turbulence caused by the pandemic and other economic shifts.
Relevant, Actionable Insights
Following Dr. Maurer's presentation and discussion, CAC members and SNC directors formed working groups to discuss business challenges related to highly relevant credit union hot topics, including data governance, AI implementation, and digital automation, including mobile.
After a lively conversation and sharing of experiences, each working group was tasked with conducting further collaborative research into their group's subject area. With their curiosity sparked, CAC members made plans to dive in together to produce real-world insights they can share with other decision-makers in their credit union. The groups will also present their findings at the Q4 CAC meeting in November.
Personal Connections
When the day's work was over, members joined State National representatives for an enjoyable and relaxing evening outing. After the mental stimulation provided by the day's deep dive into important credit union topics, it was nice to move to a casual setting on the water and interact on a more personal level, while enjoying excellent conversation and lots of laughter.
Then, the next day, it was time to head back to their credit union homes, bringing knowledge, insights, advice, and inspiration with them as they work on their findings and look for openings within their institutions to leverage what they've learned.
Discover More
Are you a curious credit union professional, always looking to grow and give back to your organization? Do you enjoy bouncing ideas off like-minded people in your industry and get a little thrill when you see these synergies expand what's possible for you and for them? Are you a believer in true connection with those you work with and mutually beneficial partnerships with your service providers? Contact Heather Clyde, State National's Client Advisory Council Program Manager, at HClyde@StateNational.com to explore the possibility of council membership.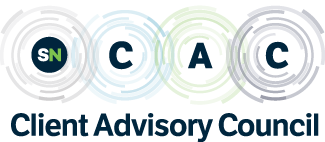 "The CAC has exceeded my expectations. On a fun note, the group is great. My colleagues on the CAC and the staff at State National are all very enjoyable and very professional. State National does a wonderful job of putting the events together. They're well thought out, well organized. I think it's a great two-way relationship, the CAC. I think we're benefiting State National, and they are certainly benefiting us." ~ John Cotner, Horizon CU

"State National has always considered our clients as more than just clients — we truly do see each and every one of these connections as an authentic partnership. Our goal for client relationships is always more than transactional; we're always going for a win-win situation and strive to evolve all of these partnerships to serve the long-term strategic business goals for both parties. Our CAC is growing to be a vital component of State National's overall corporate strategy, and it's very gratifying to see that it is already helping to serve the long-term strategic interests of our CAC members and their credit unions." ~ Heather Clyde, Client Advisory Council Program Manager