At State National, we recognize that collateral protection insurance (CPI) is not a term every borrower knows. Here, CPI expert and Sr. Client Executive Kathy St. Clair shares her insights on how to educate borrowers about CPI and what to say if a borrower has questions about a CPI certificate placed on their loan. If you do not know what CPI is, we recommend first reading What Is Collateral Protection Insurance (CPI)?
Topics Covered in This Article
---
Your Client Executive Is Your Expert Navigator When it Comes to CPI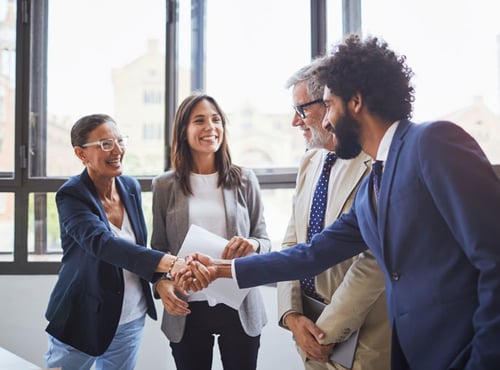 As a long-time client service provider for State National, I know that borrower satisfaction is vitally important to you, and to us. My mission in sharing this blog post is to help further inform you and your staff about how and when we recommend talking about CPI with your borrowers.
When you communicate with State National, you are likely doing so through your Client Executive. You can think of us as your expert navigator, teammate, and guide for all of your collateral protection insurance program needs. Your Client Executive is always available to help you understand what your financial institution needs to do to ensure a successful CPI program.
We understand that specific protocols will differ depending on your unique business needs, because no two financial institutions are the same. Your Client Executive is there to consult and collaborate with you as a partner. So while my explanation in this blog post can provide general tactics and strategies to strengthen your staff's knowledge, the best methods to maximize your program benefits will come from working closely with your Client Executive and reporting any questions or concerns. Chances are, we already have a solution in our toolkit!
Be Proactive and Let Your Borrower Know About CPI When They Sign Up for a Loan.
When you communicate with your borrowers, it is best to be upfront, transparent, and informative. Some surprises can be great, but not all surprises are welcome! We always try to share with any staff members who work with loans how important it is to make borrowers fully aware that they are required to have insurance — and that they will see notices from you if they do not.
By accepting a car loan, a borrower acknowledges that they will provide full-coverage insurance on the vehicle. Because of that, they need to ensure their insurance policy always remains active and up to date, and their agent or insurance company needs to list you as the lienholder. If that process works smoothly, they should never see any notifications regarding insurance.
Your staff should also let borrowers know that if they receive a notice there are several ways to quickly and easily show proof of insurance. They should stress that notices regarding an insurance coverage lapse should never be ignored, but should be read immediately as they will give the borrower instructions on how to update their insurance to avoid having a certificate placed on their loan.
Don't Know How to Answer a Borrower's CPI-Related Question? We Have You Covered.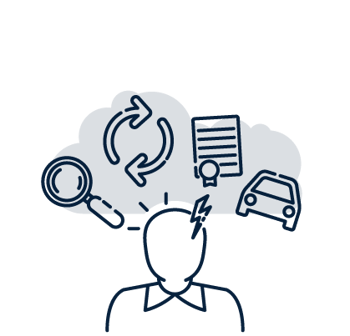 Many of our partners have a hot button on their work phones. This button transfers a borrower's call directly to our insurance verification department using your own custom 1-800 number that allows us to answer the call using your financial institution's name. You, or any member of your team who receives a CPI call, can let the borrower know they are being transferred to the insurance department for your CPI program. As an additional option, you can add a MyLoanInsurance link on your webpage so staff can direct borrowers to provide proof of insurance online.
We want to take as much of the program administration off of you and your teammates as possible. If your team does not currently have a hot button that directs to our contact center or needs assistance with the MyLoanInsurance link, please let your Client Executive know.
Your 24/7 Loan Insurance Status Assistant — InsurTrak!
InsurTrak is the industry's only system built from scratch specifically for CPI. It is your real-time source of truth for insurance tracking, claims, and reporting, resulting in maximum ease, speed, and transparency. Your loan portfolio data is at your fingertips, accessible instantly, all in one place. Plus, your staff can access useful videos with quick and helpful tips in the InsurTrak Knowledge Center.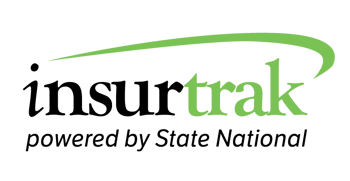 We assign InsurTrak access to as many individual users as needed at your financial institution. This powerful, one-of-a-kind tool is your transparent and bird's-eye view into everything going on with your CPI program.
With InsurTrak, you can quickly view a borrower's loan status and look at the transaction history to better understand why they are receiving notices or why a certificate placement has occurred. If InsurTrak shows that it is because of cancellation on their current insurance, you can ask the borrower if they still have insurance with that carrier or if they have changed.
If the borrower has insurance, we need a copy of their current policy. You can let your borrower know that after they provide that proof, the notices they are receiving will stop. And if a certificate has been placed on their loan, they will receive a CPI refund once they provide valid insurance information.
How do you answer specific questions a borrower may ask? In Part 2 of the SNC Spotlight series

How to Explain Collateral Protection Insurance to a Borrower

, we look at simple answers to common questions you and your staff may encounter regarding CPI.